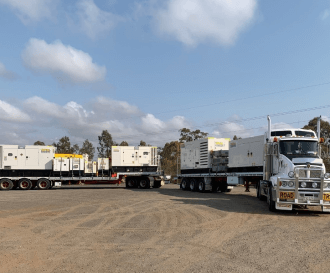 Locked and Loaded ready for another Shutdown!
Locked and Loaded ready for another shutdown. The Bowen Basin mining industry is synonymous with shutdown activity but when it comes to providing critical power there isn't many who look any further than Total Generators.
This is a truck loaded with the first of 3 loads heading to a mine wide power outage. We have supplied the power to this Coal Mine every year for the past 5 years for their shutdowns and if you ask the customer it's because of the reliability of the equipment, we know and understand their expectations and the genuine 24 / 7 support that they won't risk going anywhere else.