The first choice for quality diesel generators
When you take up a diesel generator hire from Total Generators, you will be provided with an uncomplicated, user-friendly generator, purpose designed for simplicity in its operation, allowing for efficient management with minimal instruction.
All our portable diesel generators are compliant with Australian Electrical Safety Standards for temporary power supply, and are regularly serviced to ensure rapid response and supply efficiency.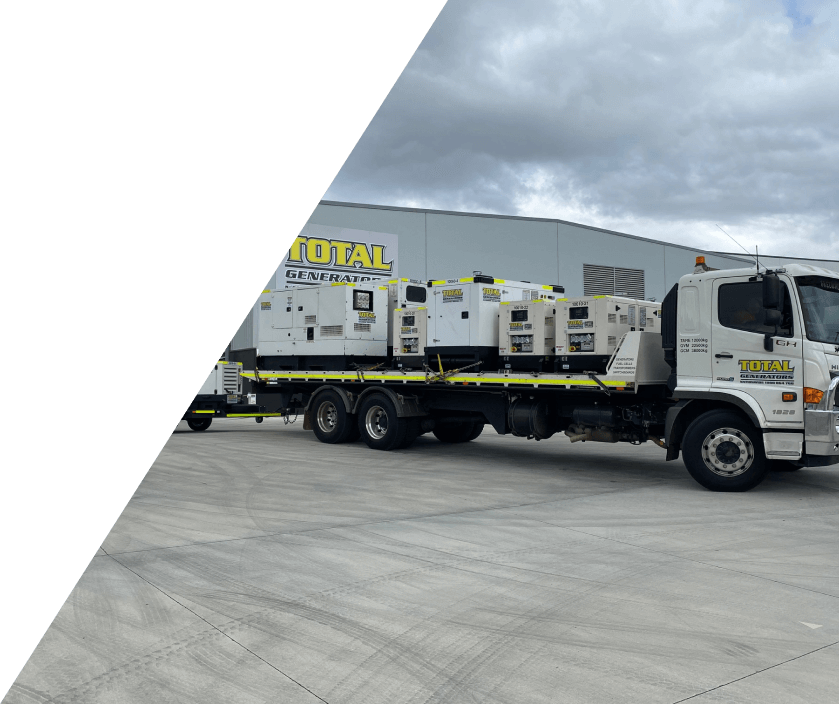 Our Diesel Generator
Services Range
When it comes to temporary power supplies, things can get complicated, quickly. If you're interested in focusing on what you do best, choose Total Generators as your service provider for reliable diesel generator hire. We provide an end-to-end service that focuses on delivery, supply, installation, and support, as well as the ability to remove any temporary diesel generators you may have used.
Total Generators specialises in hiring an extensive range of super silent diesel generators including trailer mounted, truck mounted & skid units for your events & festival needs.
Total Generators offers 24/7 Emergency Support
Total Generators specialises in hiring an extensive range of diesel and Solar / Hybrid, generators for temporary power solutions to the Construction and Civil Construction Industry.
For more than 25 years, the Australian Mining Industry has been relying on Total Generators Assets and Personnel to provide sustainable, reliable, safe, and competitive temporary power and electrical distribution to keep them powered up with confidence.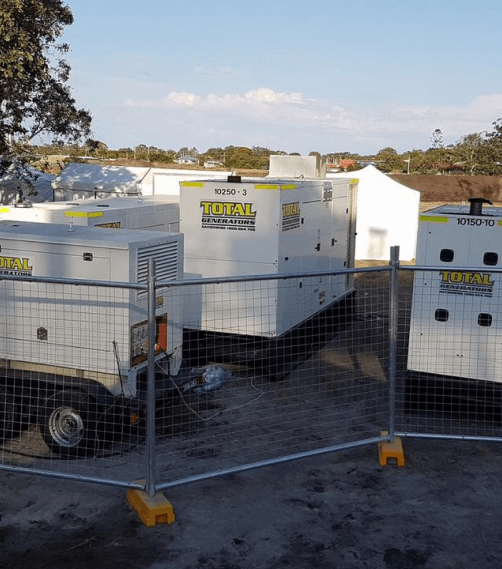 At Total Generators, we pride ourselves on providing the best diesel generators for hire Australia-wide..
With a wide selection of diesel generators to choose from, we're fully equipped to cater to the power supply needs of our clients. Whether you need power for a construction site or an outdoor event, our diesel generator hire options will ensure you are never short on supply. With office locations in Brisbane, Cloncurry, Moranbah, and the Northern Territory, Total Generators are well positioned to provide generator hire services to clients all across the country.
Some of our power partners
Some of our power partners