Alongside our convenient generators for hire, Total Generators handles and supplies a diverse range of accessories.
We offer a range of accessories to make your job seamless
Total Generators rent out a range of accessories including distribution & switchboards, transformers, fuel cells & loadbanks.
We've also got an eye for details as we also give you access to cables and cable jackets which means that you can complete any sized job.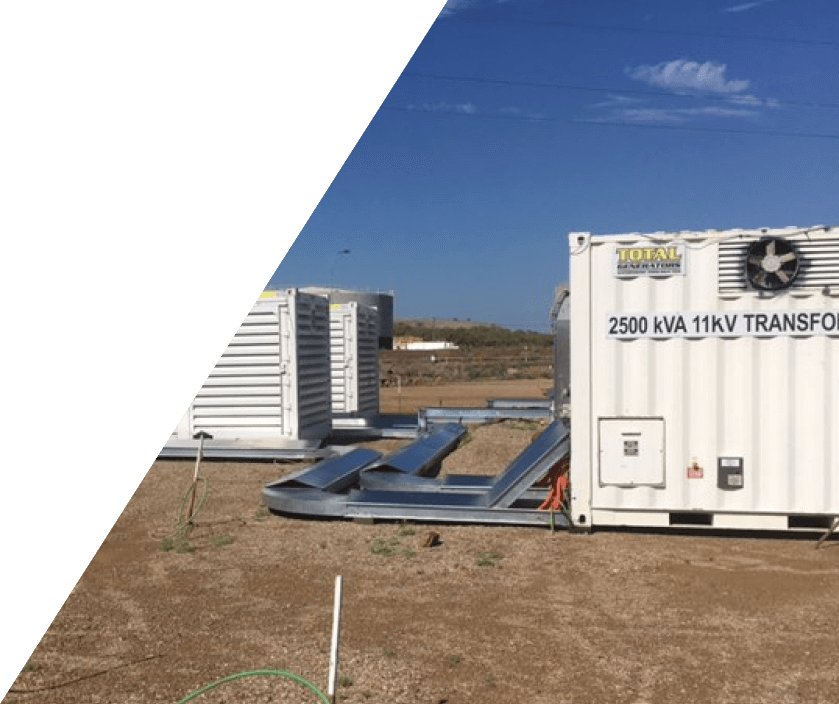 As part of our service applications and temporary power supply units, we provide power transformer hire of various voltages. These allow companies the ability to handle their electrical loads. Whether you need power transformers or neutral earth resistors (NER) and ring main units (RMU), get in touch with us for all your electrical power equipment hire needs.
Our sizes vary from 1,000 litres up to 30,000 litres and are built for environmentally sensitive applications. As industry leaders, Total Generators designs our refuelling equipment hires according to requirements from the AS 1940-2004.
Total Generators gives businesses in throughout Australia, the choice between a variety of low voltage cables.

Connection points are available in power locks (VEAM), perfect for use in low voltage applications. For low voltage cable applications, Total Generators relies on SDI cables 110 degrees celsius heat rating
Alongside our convenient generators for hire service, Total Generators handles and supplies a diverse range of distribution boards, load centres, load junction boxes, link boxes and change over switches, AMF panels and more. This gives our clients the ability to run complex and highly-technical operations and major control when it comes to the electric power within their facility or for their construction project
Total Generators supply cable jackets for hire in heavy duty plastic, intended to protect the installations of power cables from surges and everyday wear and tear. Each cable jacket is one metre long and can manage eight tonnes of weight.
Here at Total Generators, we provide load bank hire and load testing services across Queensland. We believe that when businesses use load banks within their operations, it's important to learn about the performance of their equipment and systems. That's why our electrical technicians are ready to install and test load banks within your business or construction site and offer advice on how to optimise the power usage within your site.