When you're ready to perform a full evaluation of your power supply, opt for load bank hire from Total Generators.
Here at Total Generators, we provide load bank hire and load testing services across Queensland. We believe that when businesses use load banks within their operations, it's important to learn about the performance of their equipment and systems.
That's why our electrical technicians are ready to install and test load banks within your business or construction site and offer advice on how to optimise
the power usage within your site.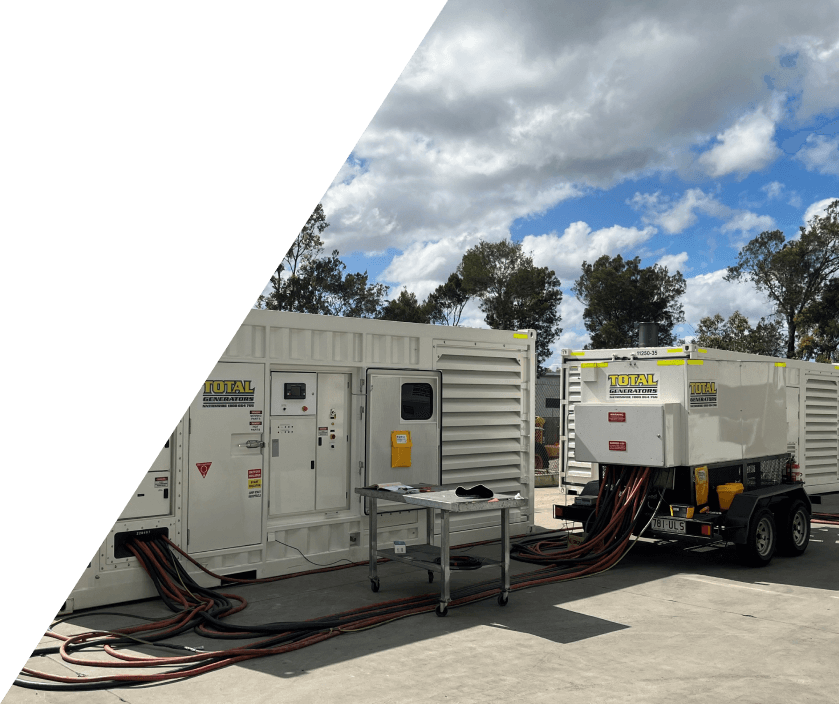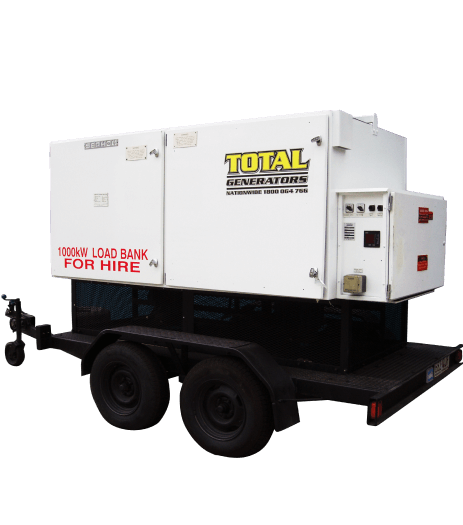 Why Choose Total Generators?
We offer load bank rentals throughout Cloncurry, Moranbah, Brisbane and Northern Territory.
Our load bank rental service is key for plant commissioning and it's a service we've been providing in partnership with several manufacturing facilities who are looking to test and commission new power equipment, validate switchgears, and optimise performance, besides testing for 'UPS' or uninterruptible power supplies.
Our range of smaller load bank hires come with modular chassis/canopy construction for single or three phase testing. These load banks for hire can
test AC supplies at unity or variable power factor, along with battery discharge and UPS units.
Total Generators provide reactive testing and load testing
Our resistive load banks for hire can perform resistive and reactive testing of generators and power supplies. Multiple units can easily be linked and are accompanied with all the ancillaries you'll need.
You can hire a load bank across Queensland for everything from small-scale projects to a major plant. Our load bank rental equipment is also suitable for event power and for new construction and extensions. Contact us to discuss resistive load banks hire and talk to one of our qualified electrical technicians.
Yes, you are required to have a license to connect a loadbank.
Total Generators offers Loadbank testing with an electrician, or you are able to hire a Loadbank
Total Generators has loadbanks ranging from 400kW – 1000kW
Can't find what you're after?
For reliable generator rental services that will keep the lights on when you need it most, trust Total Generators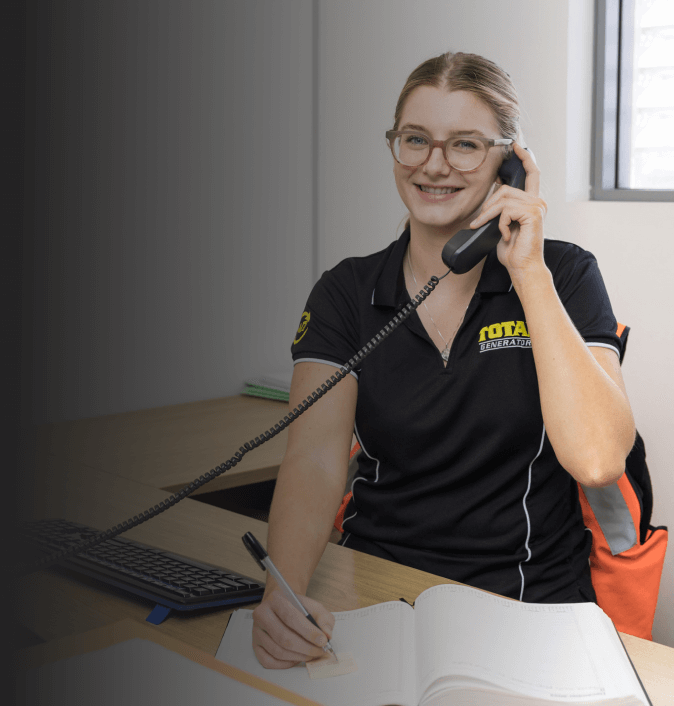 For reliable generator rental services that will keep the lights on when you need it most, trust Total Generators