Total Generators commitment to quality outcomes and competitive solutions delivers real value to our customers.
We're a safety-minded and customer- focused business and our goal is to be recognised as Australia's best power solution provider.
No matter where your project is located, or how big or small the requirement, we'll design, build and execute the right Power Solution for you.
We believe our people are the best in the business – they know power products and solutions and they work closely with our customers to provide the best solution to meet specific requirements.
Our team is made up of some of the best people in our industry, and have a combined experience depth of over 100 years. We are an employer of choice and we're proud of our ability to not only attract, but also retain high-calibre people to our business. From our shareholders through to our sales, operations & technicians, regular training and development ensures our people are always up to date with the latest technologies, legislative requirements, trends and developments in the industry. Our team are a diverse group of people with many different skill sets, nationalities and backgrounds. But they all share our company values and they're passionate about delivering quality power solutions. Whether they're based in our Head Office, one of our depots or out in the field at a remote site, they know that every role is critical to keeping your project powered up.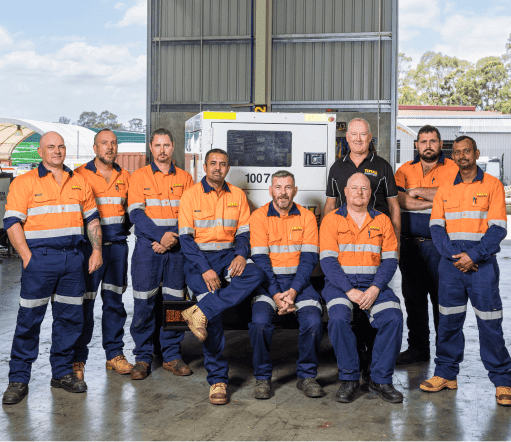 Why choose our generators?
With our generator rental services and equipment, it's all about reliability. Our equipment is preferred choice across many of the strictest safety focussed sectors in Australia including mines, energy stations, sub stations, railways, defence logistics and public locations. This is due to the Total Generators equipment compliance standards which have been developed in conjunction with our Global Client Partners to exceed Australian Electrical Standard.
24/7 Monitoring & Emergency Response
Back to base monitoring locally by Total Generators
Routine Servicing & Maintenance completed as per OEM specifications.
The latest technology in generator control.
Some of our power partners
Some of our power partners
We are proud of our past but focused on the future with some of the most innovative products available in the market.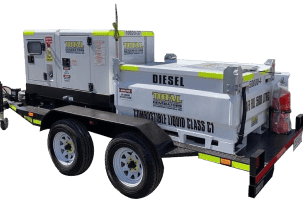 Trailer-mounted generator/fuel cell combo has the ability to carry an extra 500 litres of diesel fuel and a fuel efficient generator all set up on a trailer road registered. This means refueling intervals are longer, leaving you to get on with getting your project completed.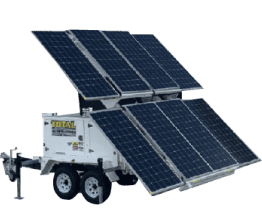 SOLAR HYBRID TRAILER GENERATORS
Total Generators is excited to be able to offer an innovative suite of renewable energy generation and storage systems.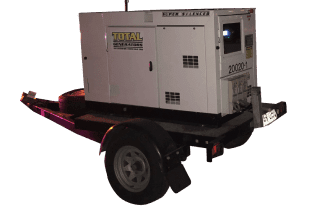 We can provide ultra silent generators for any size function from a small party through to a large event / festival or movie production