Our sizes vary from 1,000 litres up to 30,000 litres and are built for environmentally sensitive applications. As industry leaders, Total Generators designs our refuelling equipment hires according to requirements from the AS 1940-2004.
At Total Generators, we provide fuel cell hire to companies that operate large scale operations and manufacturing facilities. We work with businesses in multiple niches across Australia from our offices in Brisbane, Cloncurry, Moranbah and Northern Territory.
By offering fuel cells for hire, we're able to support the power supply needs of companies within the construction, power utility & grid support, mining & camp power, festivals, events and film production, oil, gas& petrochemical, facility management & manufacturing and more.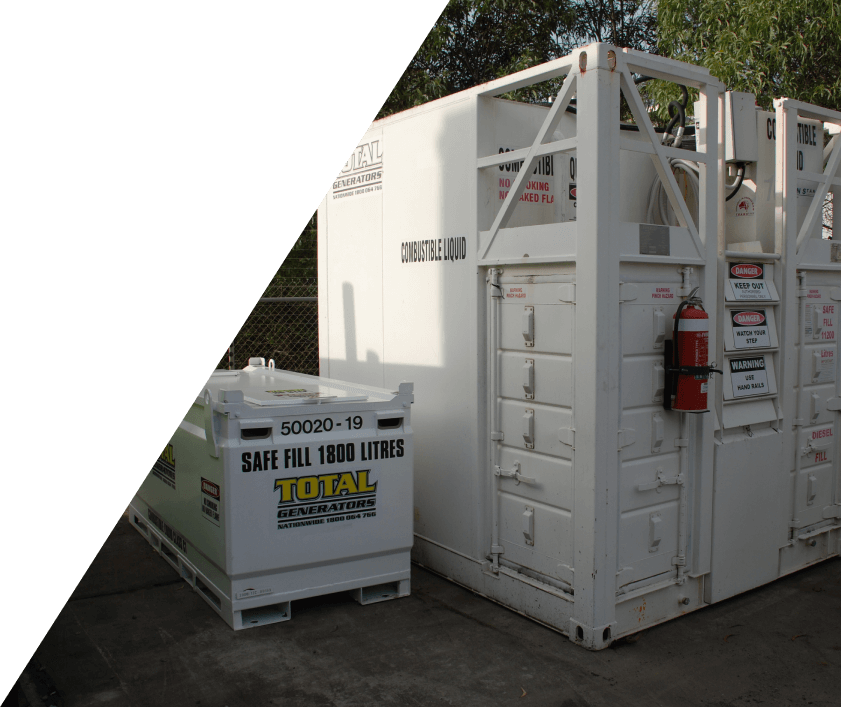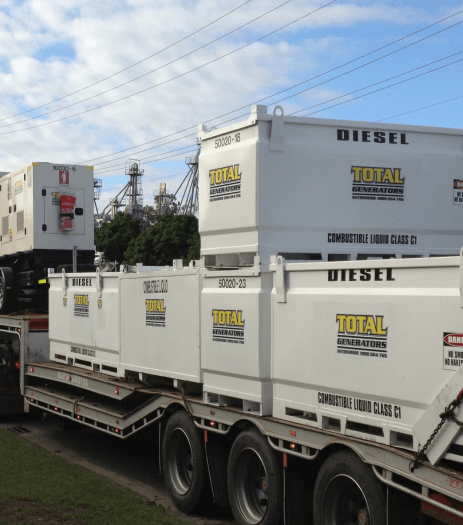 Why Choose Total Generators?
We understand what it means to provide high-quality, safe and reliable standby and temporary power supply options. When you hire fuel equipment from Total Generators, we'll understand the kinds of installations you'll need as well as what solutions will fit your industry and project best.
Not every fuel cell hire service is created equal. So, when it comes time to choose a partner in power supply, Total Generators is ready to help with your fuel cell hire needs.
1,000litres up to 30,000 litres
Yes, Total Generators offers a refuelling service, contact us today to arrange.
Our fuel cell hire come with quick connect hoses, lifting lugs and tie down points
For reliable generator rental services that will keep the lights on when you need it most, trust Total Generators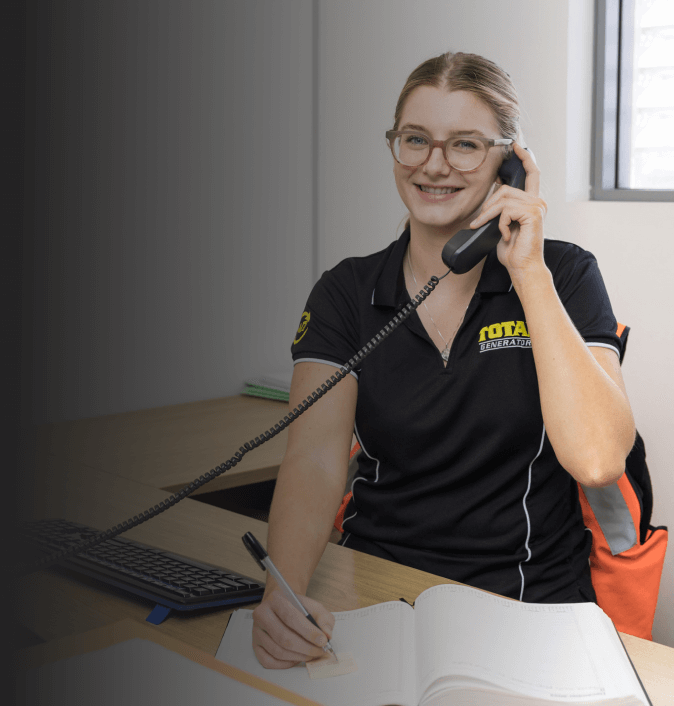 For reliable generator rental services that will keep the lights on when you need it most, trust Total Generators